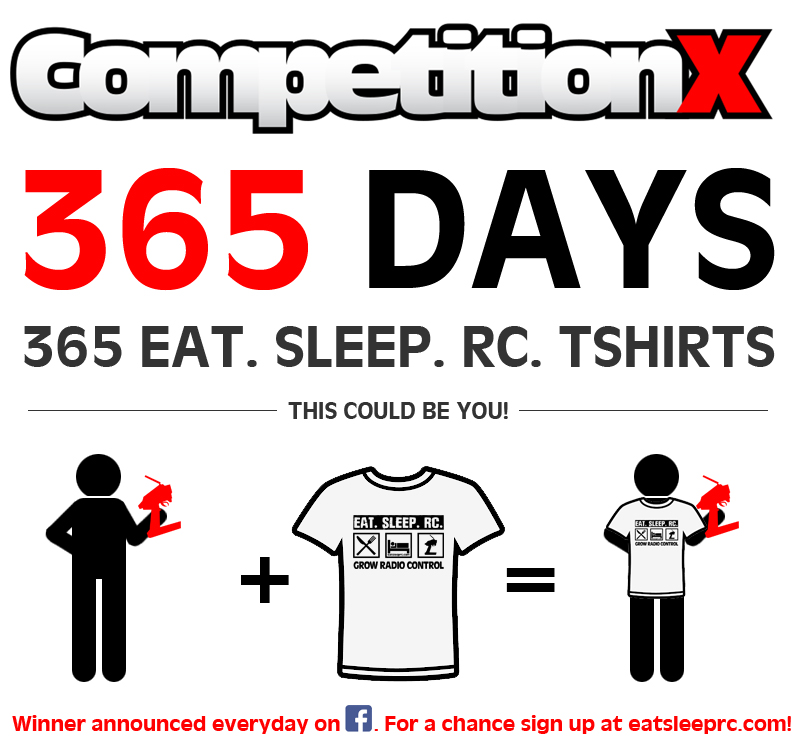 What better way to grow Radio Control than to share it with 365 of our fans! Well, that's what we're about to do for the entire 2017 year!
Each day we'll be randomly pulling a name from our vast database of worldwide followers and sending them an Eat. Sleep. RC. shirt.
All you have to do is sign up below. Winners will be announced daily on the CompetitionX Facebook page.
If, after signing up, you get a message that states there was an error in your submission (under E-Mail - "This field requires a unique entry..." don't fret! It simply means you are already signed up and entered into the giveaway.
CompetitionX 365 Eat. Sleep. RC. T-Shirts Giveaway
As an added surprise, all winners of the 365 T-shirts will be entered to win in a bonus drawing on January 1st, 2018!
The prize? How about a super-sized box of RC goodies! More details to come...
Note: T-shirts will be mailed on the 1st & 15th of every month. Once you sign up for the giveaway your name will be added to the
Competition

X
Newsletter so you can keep in touch with all the latest RC news, reviews & giveaways. You can unsubscribe at any time.